Travel Smarter With Our Deerfield Beach Hotel Specials
Make your next escape to the South Florida coast easy with our specials at Wyndham Deerfield Beach Resort. Whether you crave a weekend getaway, a fishing adventure, or a family vacation with pets in tow, our oceanfront resort has you covered. Planning a meeting? We offer a Wyndham Complete Meeting Package that includes a freshly-prepared breakfast, lunch, AM/PM refreshment breaks, a presentation screen and TV monitor, plus a microphone and podium. Our Deerfield Beach hotel packages let you make the most of your travel with perks designed to help you escape on a budget.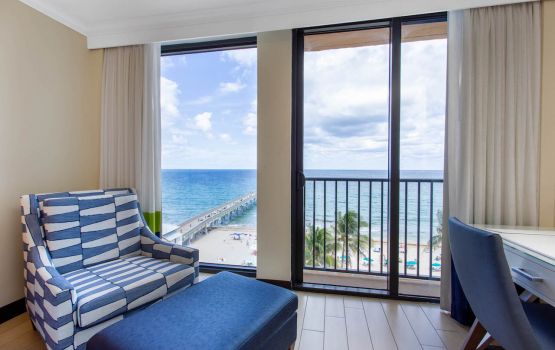 Relax and Unwind
Relax & Unwind at our beautiful ocean front resort. With our Relax & Unwind package we offer best available rate and so much more.
View Details
Book Now