Pet-Friendly Vacations In Florida At Our Deerfield Beach Resort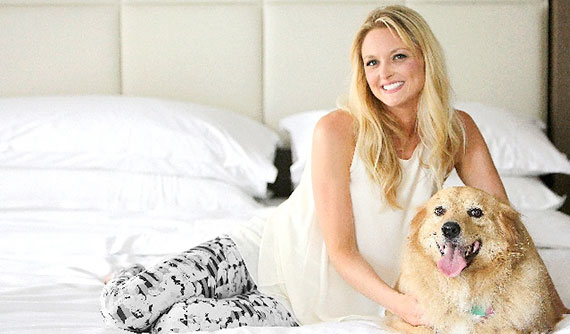 Unforgettable Florida Vacations at our Pet-Friendly Hotel
Finding reliable accommodations for your four-legged friend can be harder than you think. Do you want to make it easier for you and your pet? For your next Florida beach getaway, stay at our pet-friendly resort just minutes from Palm Beach and Boca Raton. We set aside certain hotel rooms every night for our guests that like to travel with their best friends. We'll welcome your cute companion from the second they walk through our lobby door to the moment they fall asleep on their complimentary nap mat in your comfortable pet-friendly room.
To make your stay easier and more affordable, we offer an exclusive pet-friendly hotel deal that includes treats and cozy amenities for your pooch. Are you ready to experience sunny Florida with your doggie? Find out more about reserving a pet-friendly room in Deerfield Beach.
The Best Dog-Friendly Activities in Palm Beach and Deerfield Beach
Is your dog ready for a barking good time? Treat your pooch to a fun afternoon at a dog park or a stop at a local pet store to load up on supplies. South Florida is a very pet-friendly destination with some of the best dog parks in the state. Here are a few of our favorite dog parks near our Deerfield Beach resort:
Mizner Bark Dog Park in Boca Raton
Location: 751 Banyan Trail
Are you ready to discover one of the most exciting recreational spots for your dog in Florida? Load up your pooch in your car, and drive over to Mizner Park, a popular outdoor space that your dog will love. Located about 15 minutes from our hotel, this fun dog park stretches nearly six acres with a separate section just for small dogs under 20 pounds. Your tail-wagging friend will love dashing around the leash-free environment that includes doggie fountains and wash stations. Find out more about Mizner Bark Park.
Pompano Beach Dog Park
Location: Intersection of N Federal Highway and NE 10th Street
For a taste of pooch paradise, treat your doggie to an afternoon at this 2.6-acre green space in Pompano Beach, Florida. The park is open from sunrise to sunset and features two water fountains, multiple pet stations with bags, and benches for you to relax on while your dog runs around. The drive to the Pompano Beach Canine Corner takes about 15 minutes from our Deerfield Beach hotel. There is a daily charge of $5 per dog, and you need to register at the city's Aquatics Center (820 NE 18th Avenue) in advance. If you are in town for a week, they also have weekly permits for $20.
An Unbeatable Boca Raton Hotel Deal for Pet-Friendly Rooms
Our hotel near Mizner Park is the best place to bring your furry companion. While you go out and relax on the beach, you can rest assure that your dog will be comfortable in our pet-friendly rooms. Our custom "Paws Please" signs warn anyone on our staff that there is a dog in the room, so no one will enter unexpectedly without your permission.
All of our rooms come with refrigerators, so you can keep your pup's food fresh and ready to go. If you need anything else for your pet, from dog toys to a new leash, you can use the high-speed Wi-Fi in your room to search the Deerfield Beach area for pet-friendly supplies. Or just kick back with your pooch as you watch the Animal Planet channel on your 37-inch flat-screen TV.
Are ready to turn your Spring Break into a vacation to remember? Reserve your room at our South Florida resort today.